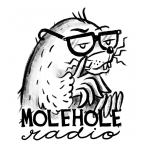 El topo is back with an new Episode of the Original Molehole podcast. Back to Basics like Classic Molehole episode Topo bring back the Hate Segment because we know you ravenous monsters want more Topo hate to cram in your cramhole.
also in the this episode
a update on Topo's life
hatin' on hating celebrities
Reviews of the films Noah and the Guest
review the Criterion Collection Erasherhead bluray
Marvel movies Vs DC movies
and so much much more chills,thrills and spills !…also Topo yells at his cat making noise for 2 minutes
make sure to Check out the Instant screaming podcast !
http://thundergrunt.com/podcasts/instant-screaming/
also the intro/outro music is from The Guest soundtrack
Annie – Anthonio
Podcast: Play in new window | Download